MoZzi X Inkatja: A New Moon
The Lab (Light Adelaide)
Map
Sat 5 Mar
From $25.00
MoZzi X Inkatja: A New Moon
Creative artist 'MoZzi' is bringing the second iteration of his multimedia production to town. This show takes the audience on a journey about Inkatja's life; a young girl on the mission, through Law and Law, to community leader as MoZzi tells the story through music, Traditional art projections, historical imagery and narration. From the Flinders Ranges to the Fringe Festival, this event will provide insight and inspiration and creator MoZzi is thrilled to be bringing his production to The Lab.
"I love big screens, I love making big sounds as a DJ and I come from a place of big stories. Inkatja's story is about a strong Aboriginal woman, a community leader but in a 'A New Moon' I get to share my story about her and how I see her, as my mum." Dre 'MoZzi' Ngatokorua.
Presented by:
MoZzi

Duration
60 min

Content warnings
Age Suitability:
PG

Other Warnings:
Loud noises, Smoke Effects, Strobe Lighting

Please note:
MoZzi X Inkatja: A New Moon may include images and voices of people who have passed away.
Find times & tickets
3. Select a session
You will be taken to the ticketing site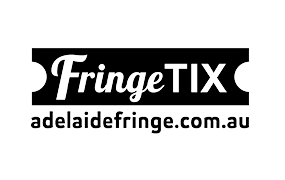 * Price, timing and ticket availability are subject to change. Additional fees may apply.
Please visit the event venue website for more information on current COVID-19 restrictions and advice